Kalamazoo Beerfest
The inaugural Kalamazoo Beer Fest is May 6, 2023 from 4pm to 8pm (3pm for VIP). KBF is an outdoor beer festival at the Growlers Stadium (251 Mills St, Kalamazoo, MI 49048). This festival will feature 25+ Michigan Breweries and 100 craft beers and ciders. If you're looking for something else we have you covered by offering cider and spirits. In addition to the great beer selection, we will have a food trucks, live music, vendors and more!
Games
Giant Chess and Checkers!
Ticket Info:
Every festival ticket includes entry to the Festival, Logo Tasting Glass, 10 or 15 Tasting Tickets. Each tasting ticket is redeemable for a 3oz pour of beer or cider. Additional tickets will be available for purchase at the festival for $1 / sampling ticket.
General Admission $25 (Limited number until April 22nd) / $35 / $40 day of the event.
Entry at 4pm
Logo Souvenir Glass
10 Sampling Tickets
VIP Ticket $35 (Limited number until April 22nd) / $45 / $50 day of the event.
Early Entry at 3pm
Dated Souvenir Glass
15 Sampling Tickets
DD TICKET: $10
This is a rain or shine event, All sales are final. Tickets are not refundable.
Proceeds Benefit Friends of The River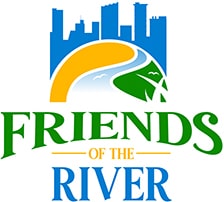 The Friends of the River is a 501(c)(3) Non-Profit that works to improve water quality, access, and awareness on the Rivers in Michigan. We implement these goals in a number of ways. A few examples would be by getting our hands dirty and hosting regular river clean ups. Or when we work with communities to help provide docking for recreational boats of all sizes from kayaks to larger power boats. We also host and attend events regarding the rivers in order to help keep communities aware of just how important our rivers and water resources are.